The moment you guys have been waiting for is finally here! Because today we all are announcing

the winner of the Canon T3 with 18-55 Lens!
Before the winner is announced I want to say thank you to all of the lovely bloggers that partnered with me to make this giveaway possible. You ladies are awesome, and you know it! I hope all of you know that too.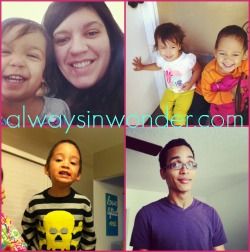 AND all of us are teaming up again for another giveaway in November!! Curious to what we're giving away?
It starts with i and ends with Pad...no more hints!
Make sure to stick around our blogs and Facebook pages so that you don't miss more information as the giveaway draws closer. Now for what you really want to know! The lucky winner of the Canon T3 with 18-55 Lens is...
*** Comment #16,996: Joan Hayes ***
Congratulations Joan! We are getting your camera sent out to you right away!